MiGuardian is a case developed for iPad (3/4), iPad Mini & iPhone 5 ;that offers hardcore protection for your device while keeping the stylish looks.
Most of the protective cases in the market are either too bulky or too heavy or even too dull to carry around…which was our inspiration spark to create MiGuardian..it must be strong, light & pretty!!
A unique protective case that protects your device while being light weight, easy to assemble, and easy on the eyes.
The concept of the design came from the bee hive extraordinary strong hexagonal design structure that the tiniest natures creatures presented to withstand the most complicated and tough conditions.
Our cases are sleek and lightweight that at first glance you would hardly believe that it could care for your device and help it withstand falls, bumps, and water splashes.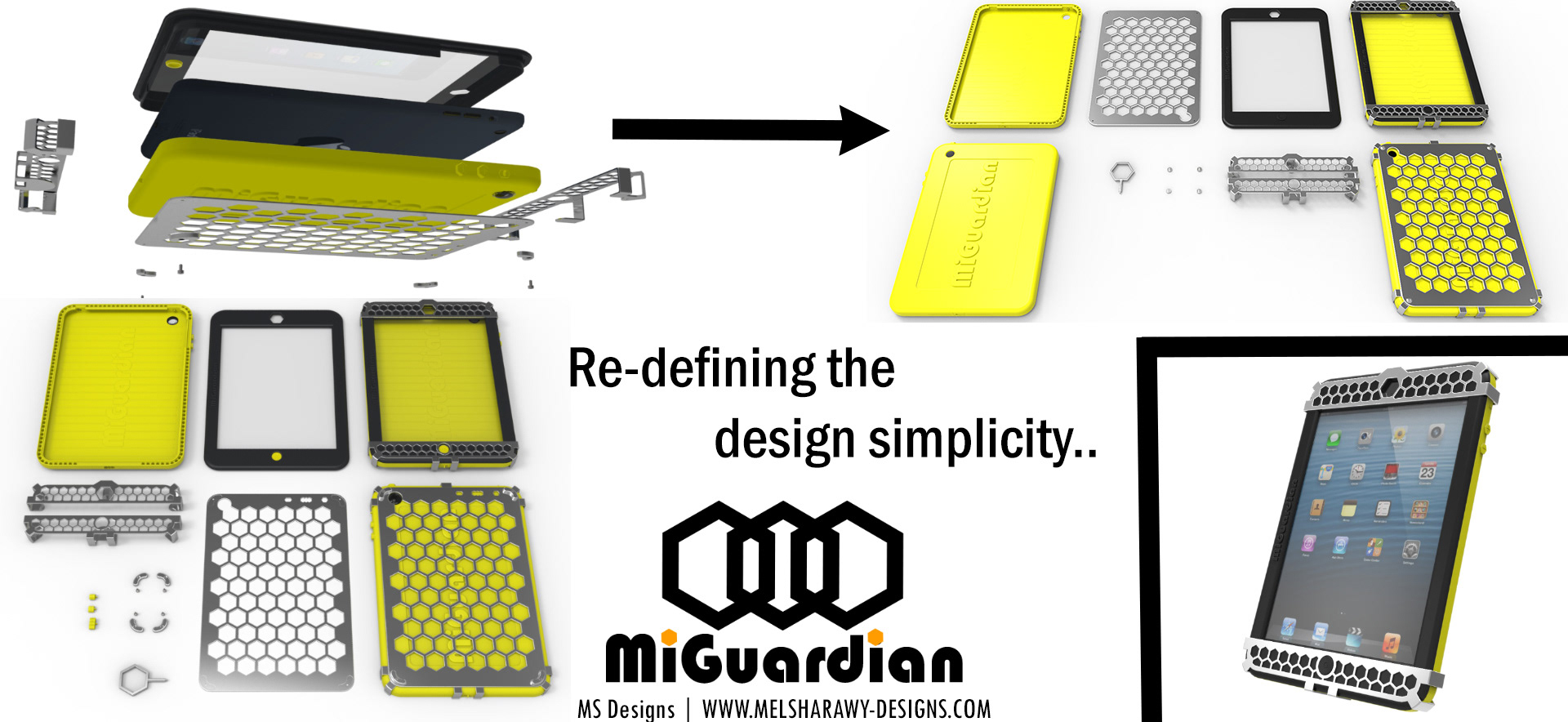 We designed MiGuardian to be able to withstand the toughest wear and tear of your everyday life. Whether you are into extreme sports or just looking to protect your devices from those awkward bumps and falls; MiGuardian has got you covered. MiGuardian is designed to absorb any stress upon the case and disperse it before it can affect your device in anyway.
Now you can take your device literally in any adventure anywhere; hiking, biking, sky-diving, desert traveling ...you name it while still being stylish and cool! Designed and developed to withstand the toughest nature conditions while still keeping the good looks.
Nice looking Case you got there!
We've all seen those protective cases that weigh a ton and look like they've come from an old Star Trek episode! Not MiGuardian! Our cases look so good and lightweight that at first glance you'd think that it's just a case designed to be stylish.
If you really need hard core protection for your device while still looking stylish and cool MiGuardian is your case to go with!
Seconds and you're done!
MiGuardian will provide you with a simple designed cool tool used to assemble and disassemble your case in seconds… literally Seconds!
MiGuardian is drop proof..
Designed to take and use anywhere..
And its exoskeleton aluminum bumper for even double the protection..
With its 5mm Hexagon designed shock absorbing rubber truss..
Splash Proof..
And its Amazingly light weight compared to its hard robust design..
With all ports access..
That comes with multiple cool stylish color combinations..
And yet easily assembled..
Simply because you will get the best of both worlds… A protective case for your device that is also lightweight and attractive! Simply put the best case you will own !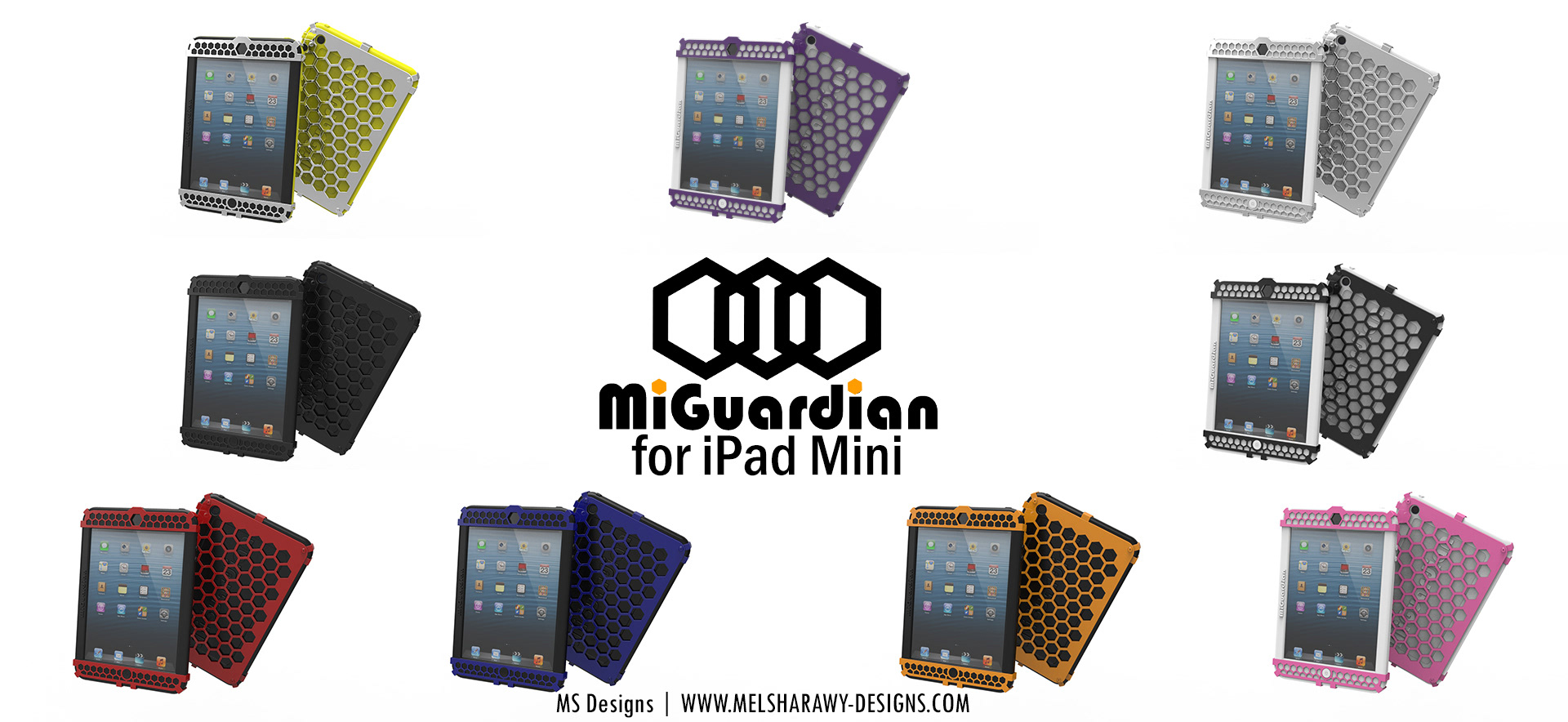 Prototyping Stages of MiGuardian